19 March 2020, 14:14
If you like entertaining, are a budding mixologist, or simply like to have a nice drink from time to time, having a fully stocked bar can be a great addition. However, this can be an intimidating project if you don't know where to start.
You'll need to have all the essential equipment and the additional accessories that will make your bar a place you'll actually want to hang out in. You also want to make it as comfortable as possible for your guests, and consider entertainment options as well. But the foundation of a great home bar starts with your selection. Let's take a look at how to stock your home bar the right way.
Start with Things You Actually Enjoy
The first step is to make sure that you pick things that you actually enjoy drinking. Don't make the mistake of buying expensive or exclusive bottles just to impress everyone. However, you should make sure that you keep a few bottles for special occasions.
You should at least consider having a few bottles of champagne. You can buy champagne online from most brands and in different formats. However, you should remember that you are your bar's best customer, so whatever's your favourite should always be in stock.
Choosing based on your preferences also allows you to showcase your taste and introduce your guests to something new. This will make great conversation fodder and could be much more impressive than that 1960 bottle of Petrus you'll probably never open.
Start Small
Another thing you should do is start small at first and build your collection. While you're your bar's main guest, you still want people to be happy. So, instead of spending tons of money at the start, buy a few essentials. This way, you'll be able to tell which drinks are the biggest winners, and stock accordingly.
Know Your Main Spirits
Spirits will usually be the stars of your selection, so make sure that you get to know them. One of the most important ones you should have is gin.
Gin is a very versatile spirit that is used in a whole variety of cocktails, like Old Toms, Genevers, and London Drys. So, we suggest you always keep a few bottles in stock.
Vodka is another very common spirit for mixing. It doesn't have a very strong taste, and is essential if you like your Cosmopolitans. They come in different varieties, including potato, sugar cane, and grain, and all have their own characteristics. So, you'll have to try different ones to see which ones you like the best.
Then you have your whiskeys for straight shots, and your exotics like Rum and Tequila. Rum in particular is one of the best spirits to drink straight, and is great for punches as well. So make sure you stock up on a few high quality rums if you're thinking of entertaining.
Conclusion
Stocking up your house's bar doesn't have to be difficult. Just make sure that you put yourself first and diversify your selection until you get the nod of the pros out there.
2 September 2019, 17:33
Reliable kitchen utensils aren't cheap. They are usually made of the best material and that is why they cost more than the ordinary utensils you are used to. The same still applies to the pots and pans that you need to prepare meals for your loved ones. (more…)
28 January 2019, 00:24
Restaurants are used to offer their customers menu choices about taking out and delivery services. An employee of the restaurant answers the order by phone and delivers it to the kitchen for preparation. When this order is completed, the customer is responsible for assuming responsibility in front of the restaurant. This ordering process is changing. Thanks to modern technology, more and more people order food and drinks online.
12 September 2018, 15:26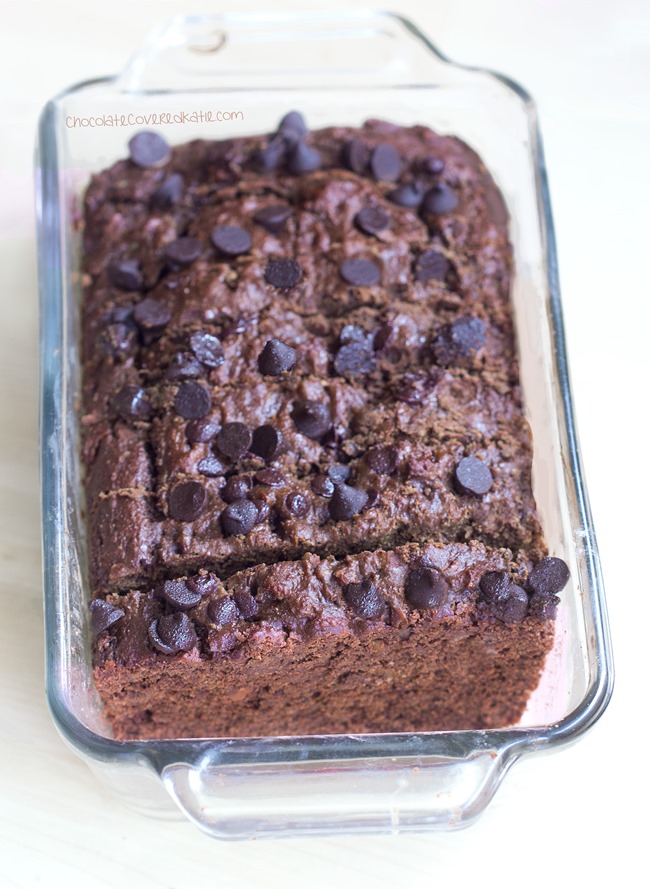 Dark Chocolate Banana Bread (more…)
25 May 2018, 18:23
Chocolate is a perennial favorite of many people, which is why it is incorporated in a lot of things. Among others, one of the most innovative ways to use chocolate is to have it infused in a cocktail. How exactly is such possible? Keep on reading and we'll share some basic recipes that will turn you into an expert mixologist at home! (more…)
25 May 2018, 13:52
Trying to prepare meals on cluttered work surfaces is enough to put anyone off cooking from scratch. Because we all have so many freestanding gadgets these days, finding or creating alternative homes for things becomes less of a luxury and more of a necessity. Here are some ideas to help you reclaim your countertops so you can use them less for storage and more for food and drinks prep. (more…)
17 May 2018, 19:30
When dining in an Italian restaurant, such as the infamous Scarpetta in New York City, we often think of pasta and pizza. They are the perennial favorites and the most recognizable of the Italian dishes. Their desserts are often overlooked, although I doubt that the latter will still be the case after reading this post. We will briefly list down some of the mouthwatering desserts that will make you realize why Italy is a paradise for foodies.