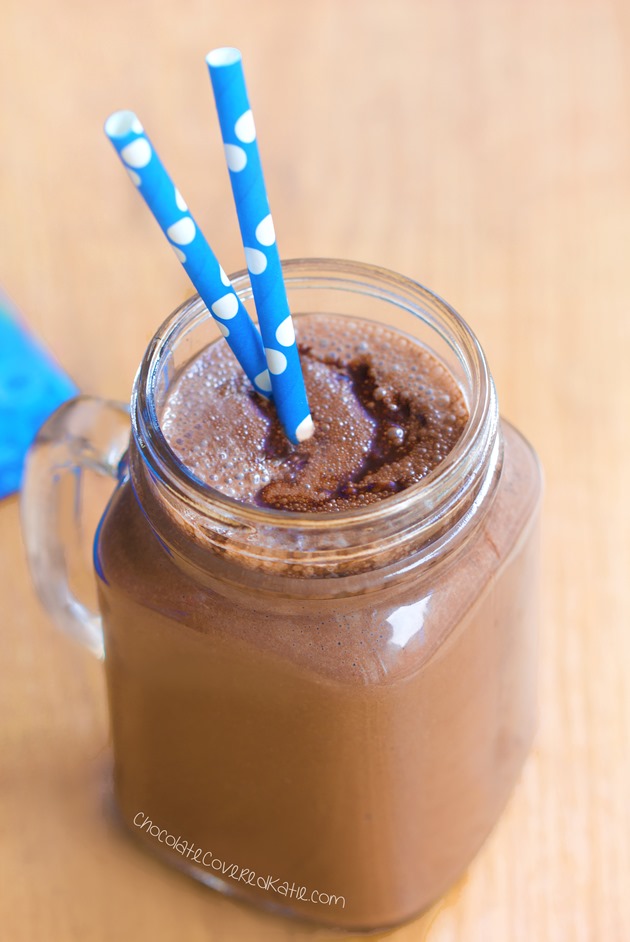 The Chocolate Fudge Protein Shake
Can be soy-free / dairy-free / low-calorie / low-fat / and no added sugar!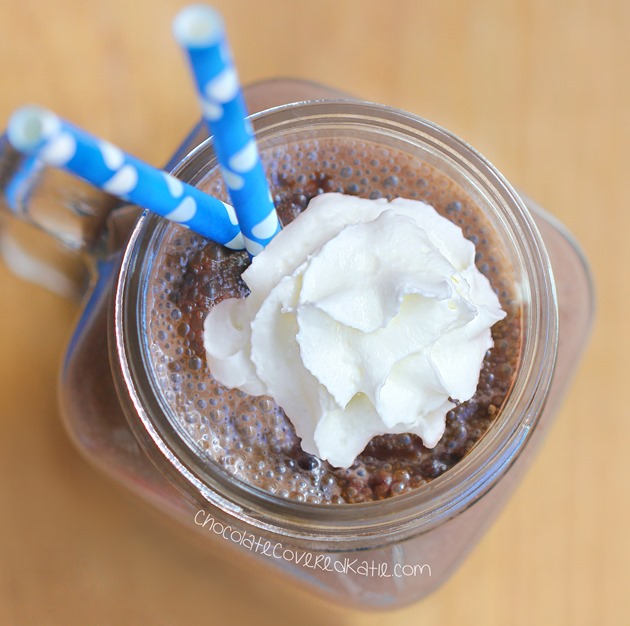 Above, topped with Homemade Reddi-Wip Whipped Topping
Sometimes I do not understand my body.
All through the winter months, I would go running at least once a week and sometimes two or three times—fighting through snow, wind, and single-digit temperatures. However, coinciding with the return of the warmer weather, running has sounded much less appealing to me, and I've spent many mornings hibernating inside with my hot tea.
Isn't it supposed to be the other way around??

Going along with the my-body-is-mixed-up theme… I first created this dreamy chocolate protein shake back in February. Doesn't an ice-cream-like milkshake sound like the perfect choice after you've been out in the snow for an hour?
Chocolate Fudge Protein Shake
(serves 1)
1 cup milk of choice
2 tsp Dutch cocoa powder
1 tbsp chocolate protein powder of choice
1 overripe frozen banana (banana-free protein shake here)
1/16 tsp salt
1/4 tsp pure vanilla extract
optional sweetener (I didn't need any, but it depends on your protein powder)
optional 1-2 tbsp nut butter of choice
Blend all ingredients—either with a hand blender or in a blender or Vitamix—until completely smooth. Serve chilled. Note: I've not tried this recipe with non-Dutch cocoa powder, but you can always experiment.
View Chocolate Fudge Protein Shake Nutrition Facts
LINK OF THE DAY: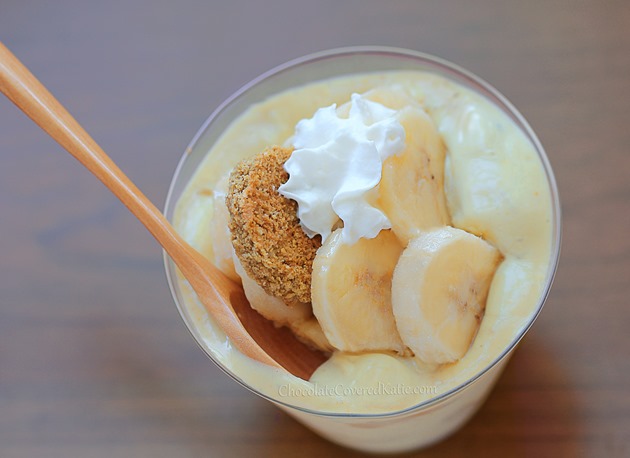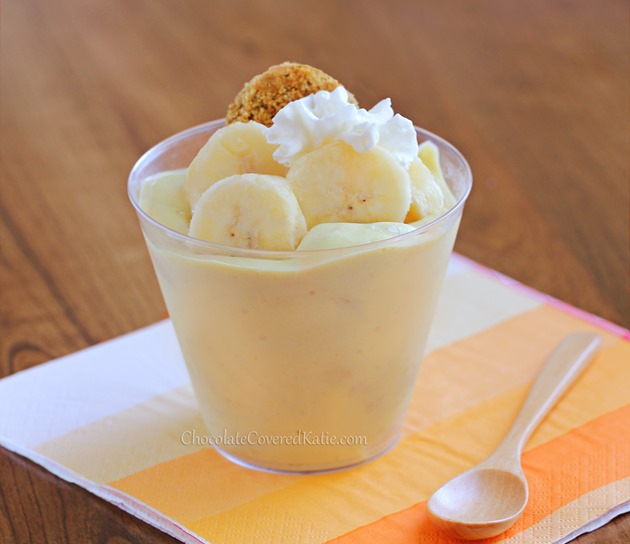 Healthy Banana Pudding Recipe